About Us
India's Most Trusted Trekking Company
We are a well-established travel firm in India, and our areas of expertise include trekking, adventures, and sightseeing trips. Since 2015, we have been giving all of our customers the highest possible level of service. We are eager to demonstrate the truth of an ancient Indian saying that states, "Guests are Gods to us." If travelling to Indian treks is one of your goals, we will do all in our power to make it happen. The primary mission of The Indian Treks is to make available experiences that are enlightening and unforgettable, as well as to disseminate information on the natural and cultural heritage of India. Because of this, in addition to the Himalayas, you will also have the opportunity to get an in-depth understanding of the culture, history, and religion of India. Our goal is to become the premium travel companion that earns the confidence of our customers by delivering the finest service possible via our commitment, devotion, and long-adapted professionalism.
This will allow us to become the premium travel companion that our customers trust. Our company specialises in organising tours, as well as hiking, trekking, excursions, and a wide variety of other types of adventure travel in India. We are a qualified group of individuals that have spent many years working in this industry, and we make it a priority to provide high-caliber services at reasonable rates. We also provide personalised itineraries for both groups and individuals, allowing you to organise your trip in accordance with the amount of time you have available, the amount of money you have available, and the interests you have. We are here to assist you have an enjoyable vacation by giving you the experience of a lifetime, no matter how much or how little experience you have with hiking or other outdoor activities. Your vacation with us will be one of the most unforgettable of your life because of our extensive knowledge in this area and the fact that we work with committed members of our team.
Our goal is straightforward and unmistakable. Our goal is to give our customers with the absolute best of whatever service it is that they desire. We make it our mission to provide each of our customers a one-of-a-kind, high-caliber, environmentally responsible, and individualised outdoor adventure experience in every manner that we can.
In the not-too-distant future, one of our primary goals is to establish ourselves as one of the most reputable and competent adventure tour operators in India. By obtaining acknowledgment for the high level of service we provide and the significant contributions we make to the growth of both our state and our nation.
In the not-too-distant future, one of our primary goals is to establish ourselves as one of the most reputable and competent adventure tour operators in India. By obtaining acknowledgment for the high level of service we provide and the significant contributions we make to the growth of both our state and our nation.
Your time is valuable, and when you book with Indiantreks, we make it a priority to put together an unforgettable adventure for you, drawing on our extensive knowledge of the tourism industry. When it comes to the conceptualization, planning, and carrying out of your vacations and excursions, we give it our all. The experience that you receive is a reflection of our expertise and years of experience working in the tourism business. Therefore, we believe in providing content that is unconventional.
We think that going on outdoor excursions in small groups is the greatest approach to fully appreciate what the landscape has to offer. We don't leave our urban homes to visit some distant fish monger.
We use a concept called fixed departures to keep the cost of your adventure vacation down. We guarantees all of its clients a departure date regardless of weather or other unforeseen circumstances (known as "Force Majeure").
We provide very comfortable stay throughout the trek. Proper and good quality tents and sleeping bags are provided with double and triple sharing basis. Tents and sleeping bags are always neat and clean to use.
As a company, Indiantreks is committed to helping people rediscover their personal and spiritual connections to the natural world by encouraging them to put down their phones and other modern gadgets. Connecting with oneself and one's environment is possible only when one leaves behind all of their cares, concerns, and possessions.
These unspoiled natural settings should remain untouched for future hikers. Leave no trace is our policy to guarantee this (LNT). We take special care to eliminate any traces of our camping activities by properly disposing of waste at each campground. This is one of Indiantreks' fundamental beliefs.
Indiantreks has taken the Eco-Tourism Pledge, demonstrating our commitment to sustainable practises in all of our operations.
We are firm believers in eco-friendly vacations. As a rule, we prefer to work in remote rural locations where infrastructure has not yet been significantly established. Our mission is to help the residents of these rural areas get the confidence and resources they need to feel like they have a stake.
Indian Trek's team are highly dedicated in safety but as well as giving proper hygenic food throughout the trek. They will not take anything lightly when it comes to good food. Proper washable utensils are using everytime and serving area will also be neat and clean.
We have spent years leading the trekking business in both innovation and the establishment of safety standards. Indian Treks is the safest trekking company in India because to the individuals we employ, the procedures we follow, and the gear we use.
Our Recognation & AssociationLetter
Recognized as an Authorized Adventure Tour Operator by the Ministry of Tourism of the Government of India
Because of our committed team of specialists that put in a lot of effort and are professionals in their field, we are only able to provide our customers with excellent experiences. We are not all from the same location but rather from distinct origins and have had a variety of life experiences. Despite the fact that we are all distinctive in our own right, we share a love of exploring new territory and climbing steep terrain. Our philosophy is to provide the very best service to each of our customers. We are proud of the quality of the services we provide, the relationships we build with our customers, and the outcomes we achieve.
We are a group of around 50 individuals, the majority of whom come from a variety of communities located in the Indian Himalayas. More than 20 of our employees are qualified and experienced guides or tour leaders, and they are all housed under one roof. Unrivaled in the industry is the staff's cumulative expertise on the Indian Himalayas as well as their passion for the great outdoors. The vast majority of the guides and instructors have received their education from well-known mountain schools, have a minimum of four to five years of experience, and are coached by an expert climber named Mr. Vijay rana. Vivek Rana, BA, who had worked in corporate life and founded our firm 6 years ago, serves as our company's CEO.
Mr Vijay Singh Rana
Founder, Indiantreks
Mr Vijay Singh Rana Founder Indiantreks, an M.A graduate. The Founders of Indiantreks, which was established as a direct consequence of their enthusiasm for travelling across the globe. The majority of individuals find themselves in a rut and resort to daydreaming, but many just go off course on their way to achieving their goals. The people who started Indiantreks are a live example of how to break out of the ordinary and build something big. The desire to see the globe through their own eyes was what drove them to start Indiantreks, and ever since then, they have been on a mission to discover new places, improve their services, and provide an even higher level of customer satisfaction.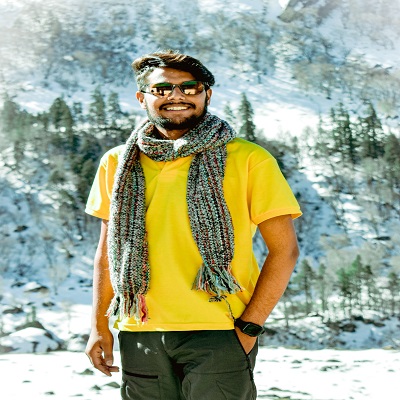 Mr Vivek Rana
CEO, Indiantreks
Mr. Vivek Rana, who hails from the remote OSLA village in the western Garhwal Himalayas and has a cumulative experience of 15 years working in this field as a mountain guide, is the Chief Executive Officer of Indiantreks. Mr. Rana received his Bachelor of Arts degree after completing his Bachelor of Business Administration degree. He went on to complete many treks all over Uttarakhand, Himachal, and Ladakh - in the Himalayas, with some of his notable achievements being the Kalindi khal trek, Bali pass, Borasu pass, Ruipn pass, Valley Of Flower Trek, Kedarkantha Trek, etc. Having completed his Advance mountaineering course from India's most premier institute- Nehru Institute of Mountaineering and Wilderness Medicine course from the globally renowned National He has more than 15 years of experience as a Trekking guide, and he is an accomplished mountain guide.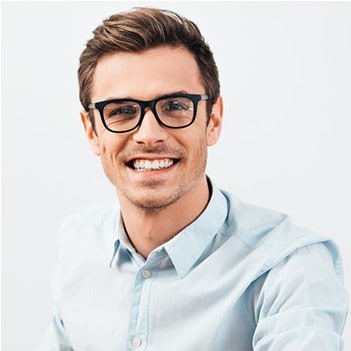 Mr. Deshraj Singh
Trek Manager, Indiantreks
Young and brimming with passion Mr. Deshraj Singh, the trek manager, is in charge of managing all of the requirements that are necessary for you to have a smooth trekking experience. This includes everything from arranging your stay, food, and all of the necessary equipment you will need on the trek, to getting you to the destination of the trek itself. Our Dynamic trek leaders are hand-picked for their exuberant personalities, extensive expertise in adventure travel, and in-depth knowledge of the regions in which they operate. They are all properly trained and have the capacity to give any sort of help that you may require while you are travelling through the remote sections of the Himalayas. Additionally, they are equipped to deal with any emergency scenarios that can occur during your trip.
Mr. Jay
Marketing Manager
Professional mountaineer and all-around kind guy; crucial in keeping the peace on the trail. Excellent Marketing Skill
Mr. Buwan Rawat
Senior Technical Guide
"Very competent and knowledgeable technical guide who has climbed numerous high mountains to date"
Mr. Jagdish Singh
Senior Guide
He has "mastered the skill of guiding people and discovering paths" and "has the title of senior guide with Indiantreks."
Mr. Ameen
Expedition Trek Leader
He's been on a tonne of successful treks and knows all there is to know about gear and peak-hopping.
Mr. Mohan Singh
Trek Leader
"Most popular trip guide with extensive mountaineering expertise"
Mr. Sildar Panwar
Trek Leader
He is a good leader and is well-versed on every peak, so there is no way he could get lost.